If you are following rendering research, you certainly heard about 3D Gaussians splatting, a technology used to create a realistic 3D scene based on a video or multiple images and presented in Siggraph 2023.
I made some investigation to see what would be required to visualize these 3D Gaussians scenes in F3D, which uses VTK as a visualization backend.
Basically, the scenes are just a large number of points associated with:
An opacity value
A 3D scaling vector
A rotation (quaternion)
A view-dependent RGB color
I successfully managed to make it work with solid performance: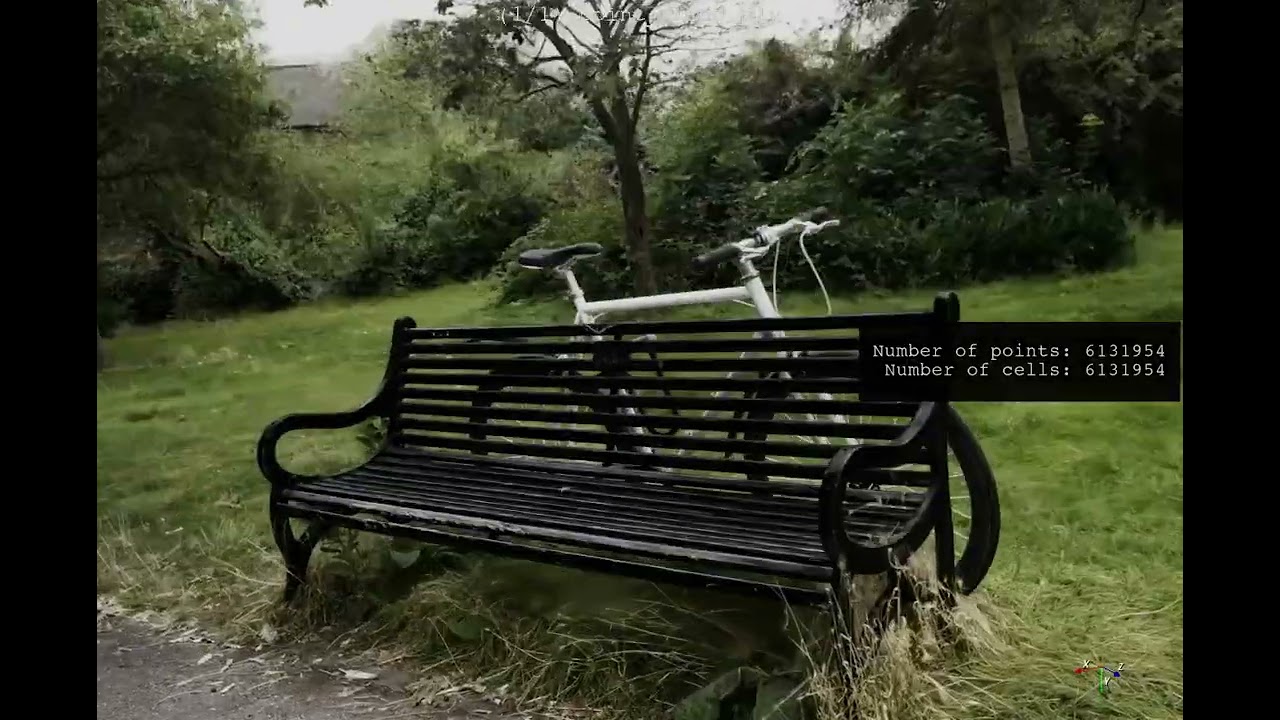 I'm planning to make several MRs to slowly bring the support to VTK:
Improve the current point Gaussian shader implementation (merged)
Add support for 3D scaling/rotation (merged)
Add compute shader support in VTK + bitonic sort for depth reordering
Add support for view-dependent colors (spherical harmonics)
I just wanted to share these early results and I'm happy to discuss it if there's any interest.