Hi all,
With Timothée Chabat and Francois Mazen, we're currently working on developing new shaders for the vtkGPUVolumeRayCastMapper class in order to have a more realistic volumetric rendering. We are trying to integrate multiple-scattering effects as well as physically correct shading and shadows. In order to have better rendered details, we are also working on several models to compose volumetric rendering and surface rendering. We have selected four methods and would like to share our results.
Here are the results we obtained with VTK's current shader: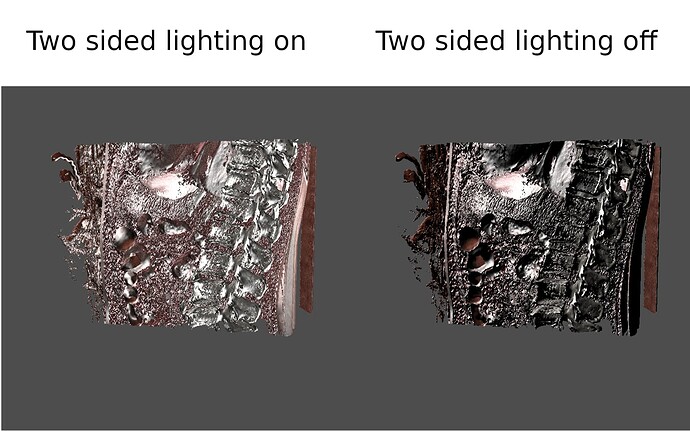 For each of our methods, we have a coefficient which allows the user to compose between volumetric and surfacic rendering. Here is an image comparing those different methods.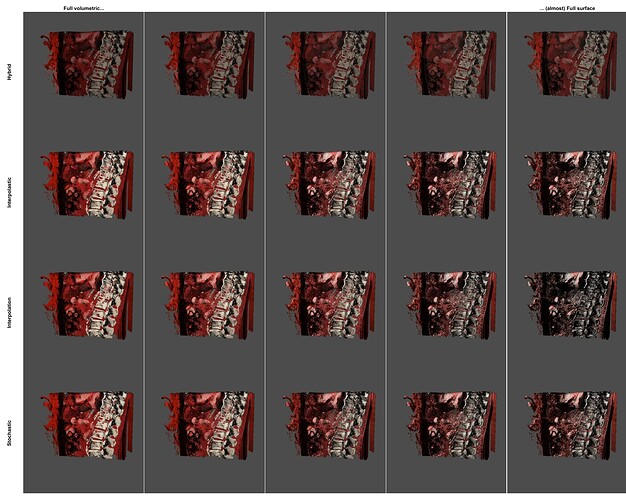 A row corresponds to different results with the same method. In a row, this user-defined coefficient varies from full volumetric (on the left) to almost full surfacic (on the right).
If you want those images with a better resolution or the same comparison on other test scenes, you can find it here : HybridComparison
As one of these methods will maybe be integrated into VTK's mapper, it is important to us to ask for your opinion on this.
Thanks for your interest and for your opinions !
Gaspard