Hello,
I'm new to this forum, and in 'learning' mode…

I have built VTK, version 9.0.3 successfully using Visual Studio 2019 x64. I managed to build one example manually and can verify 'it works'.
Now I would like to build all examples from here: https://gitlab.kitware.com/vtk/vtk-examples.git
However, when firing up the cmake gui and using default settings, I get the following error: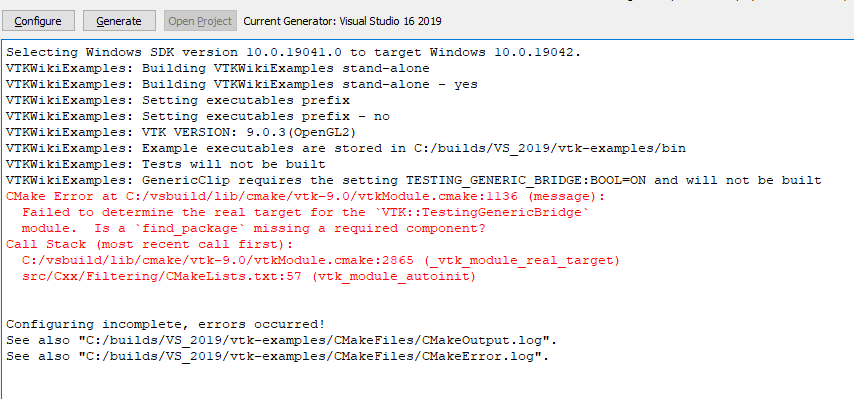 Any clues on how to get past that one? I'm reading information regarding the examples, that 'the examples are now tests'. I assume(?) this relates to the examples with in the vtk repository?
Best Regards,
-tk