Hi everyone,
I've met a performance issue with vtkCutter, the situation is I have some polyDatas to be cut and displayed, so for 1 polyData there are 3 cuttors and actors for 3 renderers like this:


For the slices made by vtkImageSlice, I called setSlice(ijk) to update them, and for the cutters just change the plane center and direction and call a modified() to update, then call render() on 3 renderWindows.
When I add more polyData, the time cost increased by times and get far from 60fps, here is the performance: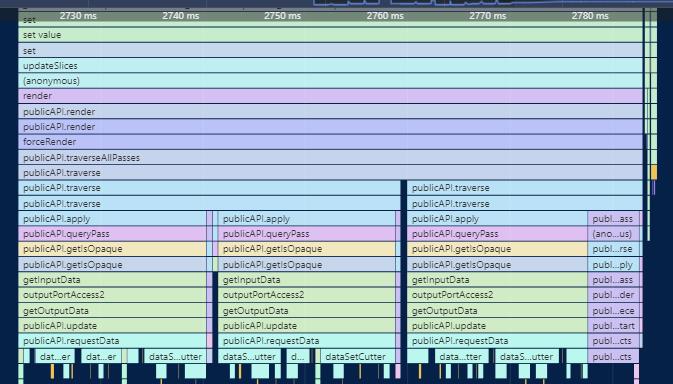 Is there anyway I can do to improve this? I've thought of adding those polyDatas to one appendPolyData, but they need to be colored differently.
Regards,