Hi,
I am trying to do a deformable registration after doing a landmark-based registration between a triangular simplex mesh and CT image.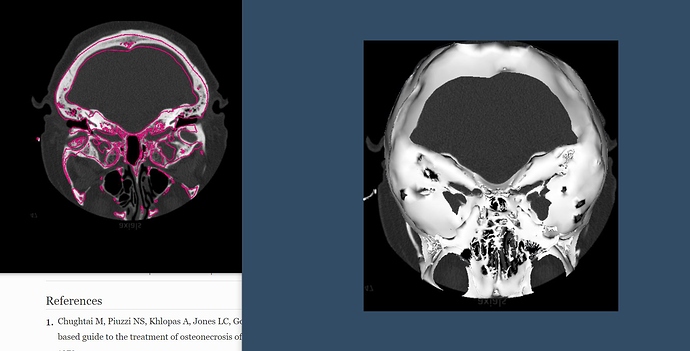 In the snapshot, after using a landmark-based registration I got the registered bone mesh(The colored outline) and volume. To do a perfectly aligned registration, I want to do a deformation.
Is it possible to do a deformable bone mesh registration using VTK?
I have attached the files in the link.
https://drive.google.com/drive/folders/1M4N3zyPowHToFYmzRPkeFAqMK-woe9cv
Regards
Shrabani Ghosh