Hi all,
I'm exploring the gradient opacity transfer function in vtkVolumeProperty. According to this old post, the range of opacity function X axis is data dependent. But in the default shader (obtained by dumping shader file at render time), the look up gradient value is clamped between 0-1: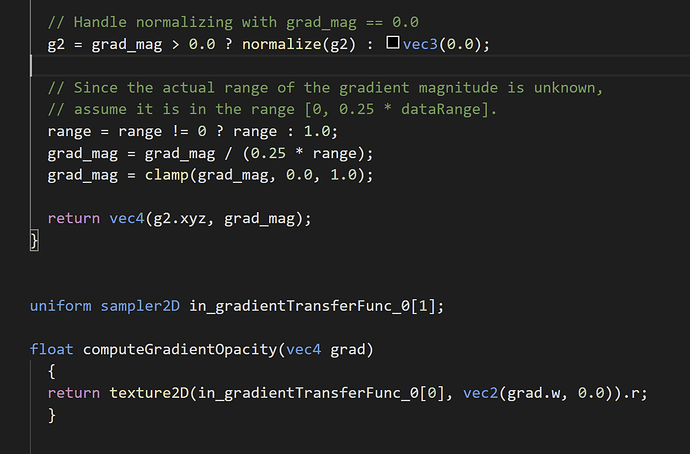 On the other hand, the default gradient opacity function has range 0-255.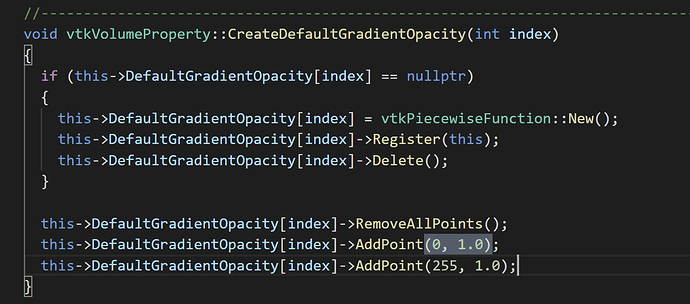 By playing with values, it's apparent that the gradient upper range is definitely beyond 1, which then makes me wonder why the fragment shader code is not working. Any info is appreciated. Thanks in advance!