Hello, I am looking for some help to make hardware selector return correct attributeID and propID in the presence of opacity.
Very basically, I am trying to select faces of a polydata using the hardware selector, but am finding that when actors have opacity < 1, the attributeID and propID returned (often, but not always) refer to the furthest away objects instead of the one I am clicking on (i.e., my pick appears to go through to the other side… as if the order was reversed…). This applies to faces in a single object (i.e., I pick faces on the other side of the transparent object), as well as when making a pick when another transparent object is behind (faces from the other object are selected). The really odd thing is that the xyz position is correct, its just the attributeID and propID that point to the wrong thing.
The behavior is demonstrated in this screengrab, and in the js-fiddle that follows: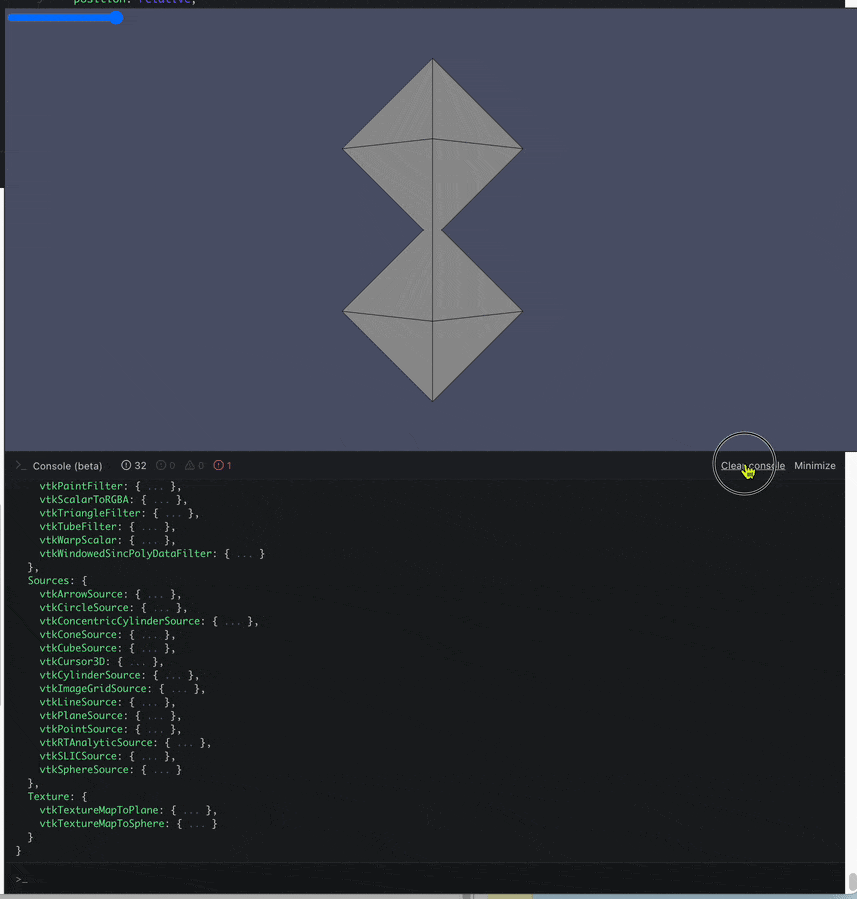 I am wondering if there is something clearly wrong being done in this example? Most of the logic is borrowed from the Hardware Selector example on the vtk-js docs.
Thanks in advance!