Hello.
I would like to check the area painted in the Volume Image after the Paint (For Segmentation) in the Slice Image.
Are there any examples or methods related to this?
I found https://react-vtkjs-viewport.netlife.app/painting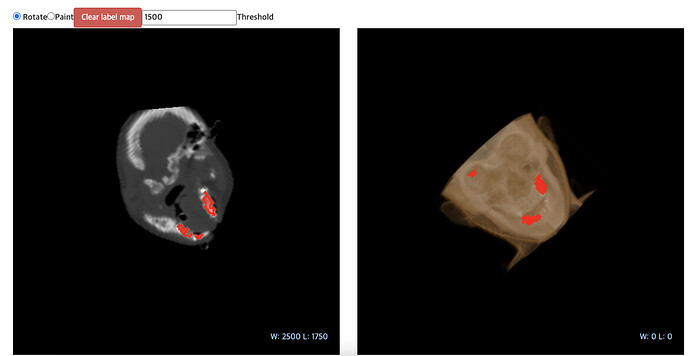 I want to make it like this.
Can I make it like above using only pure vtk.js?
I'm sorry that my English is weird.
Thank you always and I hope you stay healthy.