Hi All,
I am implementing a custom circle-shaped cursor using SVG and CSS. The radius of the circle should be calculated dynamically based on a given size in world coordinates (eg. 1mm). It should be calculated in place where I have rendered imageslice actor. Is it possible to calculate radius in pixels having information from:
imageSlice and imageMapper
renderWindow and renderer (activeCamera).
I was trying to use view.worldToDisplay(x,y,z,renderer) by
picking two points from the imageslice plane distant of 1mm from each other in World Coords,
by transforming these points to display coords and calculating distance between them,
but it did not work precisely.
Any idea how can I compute it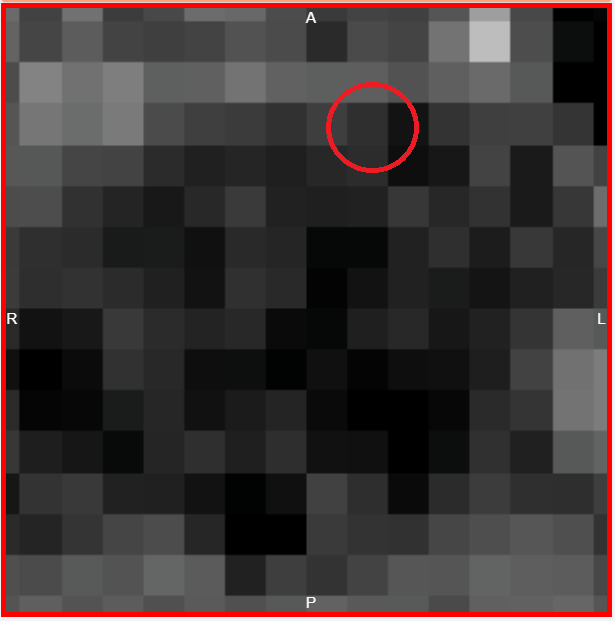 Thank you
Andrzej