Hello!
I am creating a viewer for stl using the example provided in vtk.js.
However, there is a problem that can not be solved. If stl is loaded as binary, it appears to be loaded, but there is an invisible problem on the screen.
As follows:
The console window looks like this: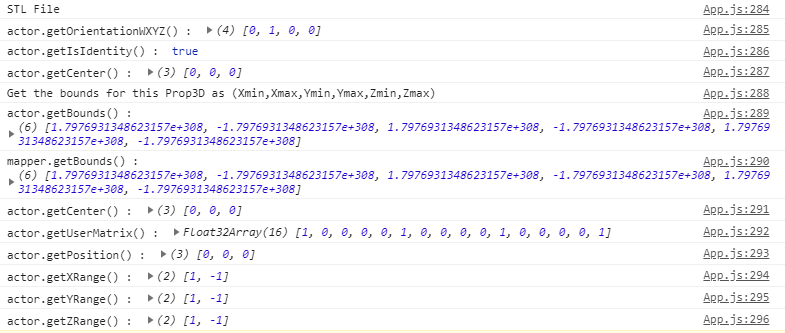 When stl is loaded into ascii, it appears on the screen, but ascii is very inefficient.
Is there a way to make stl appear on the screen when it is loaded as binary?
Thank you!!