I'm using a thin slab volume actor (using clipping planes) along with multiple polydata actors (each with unique color and the same clipping planes applied) to render a DICOM RT, and it works fine, but not performance wise.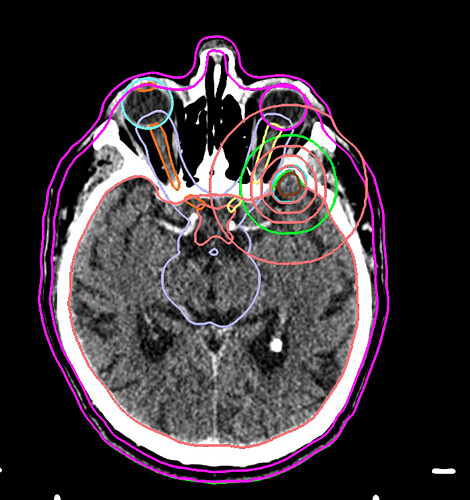 Basically, I'm rendering the polyData with the following code
const points = vtkPoints.newInstance();
points.setData(flatPoints, 3);

const lines = vtkCellArray.newInstance();
lines.setData(indices, 3);

const polygon = vtkPolyData.newInstance();
polygon.setPoints(points);
polygon.setLines(lines);

const mapper = vtkMapper.newInstance();
mapper.setInputData(polygon);
const actor = vtkActor.newInstance();
actor.setMapper(mapper);
actor.getProperty().setLineWidth(4);
actor.getProperty().setColor(colorToUse[0], colorToUse[1], colorToUse[2]);


overall I have 1 volume Actor and 31 polyData actors (each contourSet has a unique color and spans multiple slices).
I did a performance profiling and it seems like it is dropping a lot of frames, and something that caught my attention was traverseOpaqueZBufferPass.

I guess the problem is for each render it needs to draw each of the 31 polydata and clipping planes doesn't help there.
My questions are basically
Is it possible to have ONE polydata actor for all my polyData? In other words, is there a way to use one actor to render two "cones" with unique color that are not touching each other for instance?
Is there a filter that I can use for my polyData to limit the region for the GPU to traverse? I know there is one clipClosedSurface, but I don't have a closedSurface…
A movie of performance stats for reference
I appreciate your help