Hi everyone,
I'm working on the resliceCursorWidget demo,and did setColorLevel(1000), setColorWindow(4000) to change color on the property of the vtkImageSlice instance for better look, but when I make a rotation or some transform, the background seems not to be correct. This is what it looks like,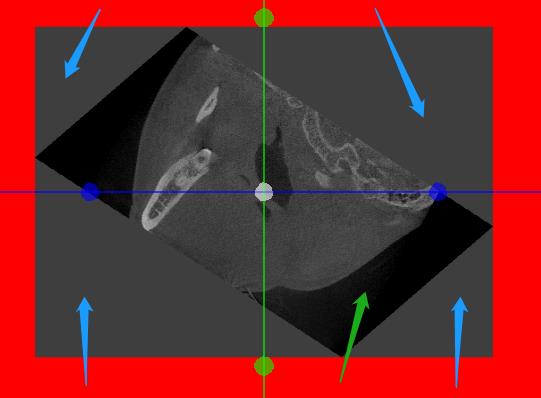 What I'm expecting is the edge parts(pointed by blue arrows) should be the same with the empty part(pointed by the green arrow).
What I've done on ImageReslice instance are:
setSlabMode(SlabMode.MEAN);
setSlabNumberOfSlices(1);
setTransformInputSampling(false);
setAutoCropOutput(true);
setOutputDimensionality(2);
setBackgroundColor(0, 0, 0, 0);

Is there any idea for this?