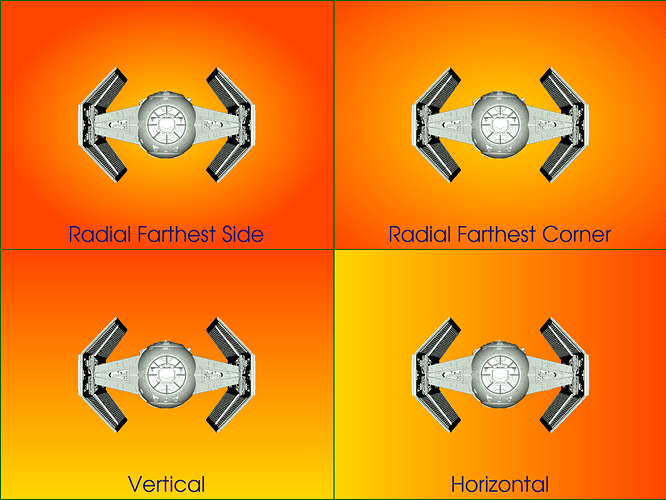 The the following gradient background modes are demonstrated:
Vertical
Horizontal
Radial Farthest Side
Radial Farthest Corner
in:
Note that the viewports are also bordered, I have added a function to do this in the code - it may be useful. In this case the borders delineate each viewport so that you can see more clearly the background shading.
for more information please see: New in VTK 9.3: Radial Gradient Background
Many thanks to @jaswantp and to @cory.quammen for a great addition to VTK!