Hi vtkers,
I was trying to triangulate a mesh which includes two special concav polygons.
The triangulation was perfect by using VTK 5.10 (vtkDelaunay2D), however when I update VTK to 9.2, it failed.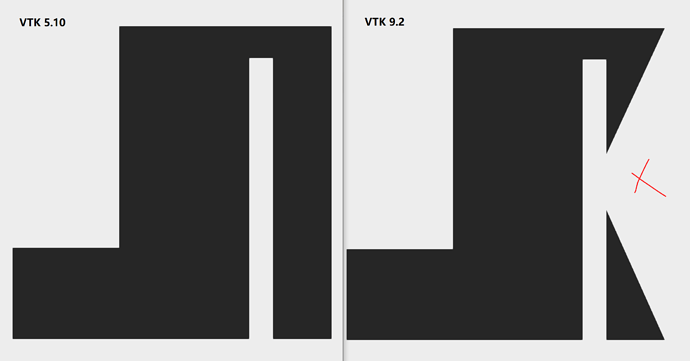 Some triangles are missing as you can see from the picture above.
It seems that the new vtkDelaunay2D has different behaviour on triangulation.
Just wonder if there is any walkaround or some other algrithms which can replace vtkDelaunay2D?
(BTW, I also tried vtkTriangleFilter, since it doesn't have the API (SetSourceInput) to specify constrained edges and loops, so it doesn't work for some models too.)
Thank you in advance!