I am using vtkResliceImageViewer for displaying MPRs. Depending on the dataset I load, I am facing problems related to orientation. In the below example image, first row shows the image orientations displayed in Slicer3D. For the same dataset, when using vtkResliceImageViewer in my vtk source, some of the images appear rotated as shown in the second row.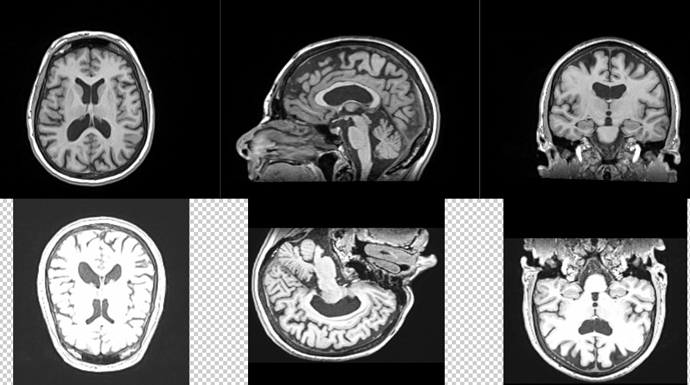 I was able to fix this problem by manually rotating the actor by
> self.resliceImageViewerMPRA.GetImageActor().RotateZ(180)
but I am not happy with the solution because it is not a global solution. For some datasets, the above source line is needed and for some, it is not needed. I was wondering if we have any member functions in vtkResliceImageViewer to help me in displaying the MPRs at proper image orientation. If there are no member functions, do you have any idea on what calculation/computation I should be doing?