I have followed various tutorials including one where I build it with QT
and building it as a standalone
or running a stand alone application without QT
I even just copy and pasted the sample from here:
https://kitware.github.io/vtk-examples/site/Cxx/GeometricObjects/CylinderExample/
But everytime i run an application including the one from above, i get CRASHES on mere declaration alone.
here is the crash when using the CylinderExample from above.
|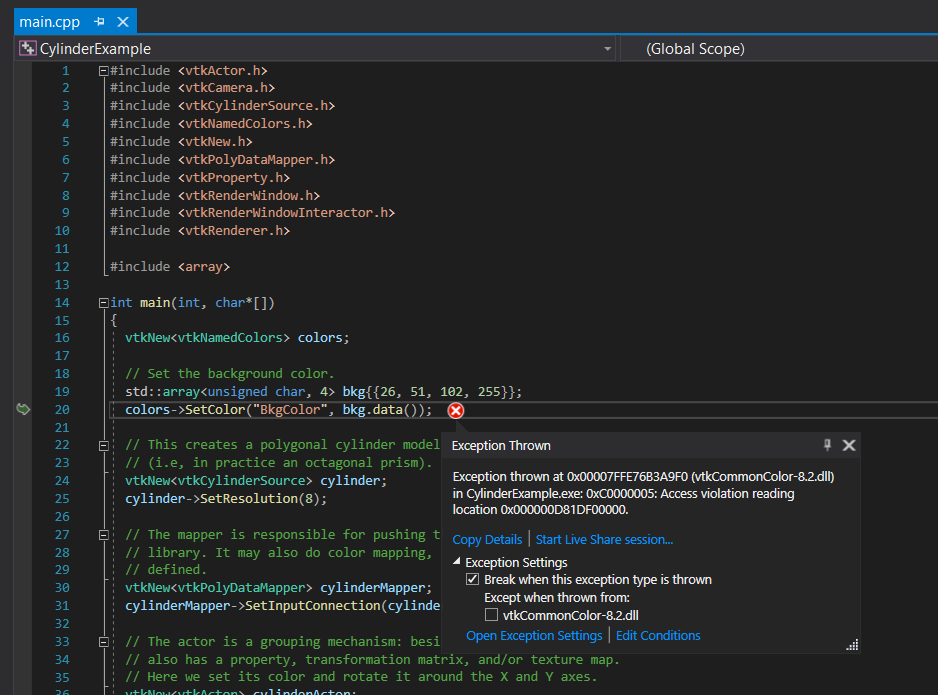 I tried building the latest 9.1.0 and even the version before that VTK-8.2.0
I cant seem to make it work!
when using QT, and declaring a QVTKOpenGLWidget, the crash is in the constructor itself, Exception occured yada yada.
What am i doing wrong to get myself started with VTK?
this is just sad, I already spent a whole day just setting this one up