Hi All!!
So, I am new to VTK. I want to use VTK to visualize and volume render MRI DICOM images.
I have been trying to make the sphere example work (https://vtk.org/Wiki/VTK/Examples/Cxx/GeometricObjects/Sphere). But with no luck!
I was first trying to make it work on windows. I am using the latest VTK and Cmake versions. I follow the configuration and build steps on the VTK website.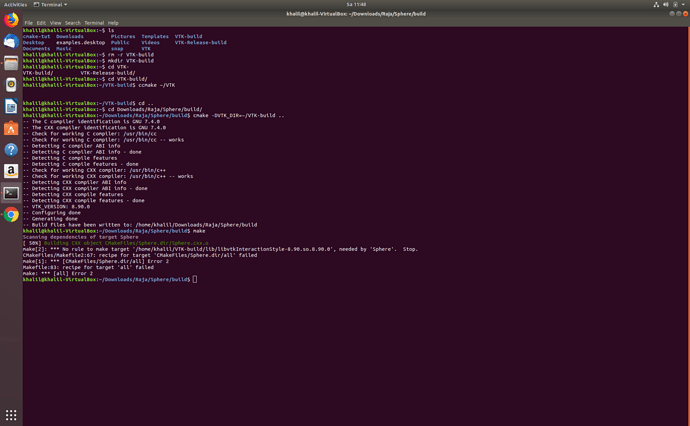 I don't understand what is happening. I configured and generated the VTK correctly (I think). I checked the VTK_examples.
Could someone help me please :)?
Best regards,
Khalil