I'm attempting to use VTK to visualize heat transfer through a window frame cross section shaped like this: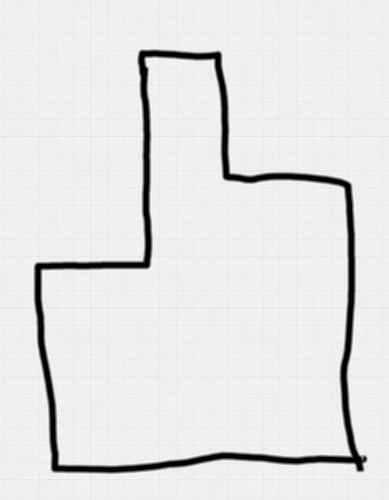 The examples for constraining a vtkDelaunay2D all show how to essentially punch a hole out of the generated mesh.
However, I'm not sure how to constrain the surface plot my vtkDelaunay2D comes up with to a "positive" shape…essentially making sure the generated mesh doesn't extend past the edges of the blocky cross section of my frame (as shown above).
What I get instead is :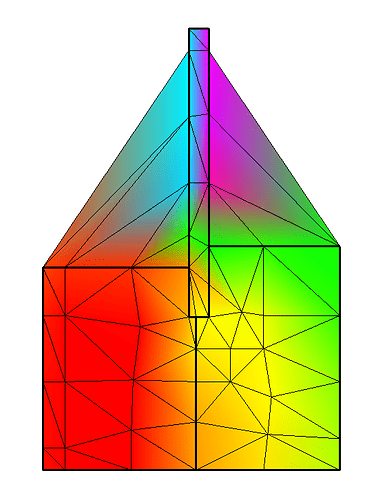 I was hoping for this: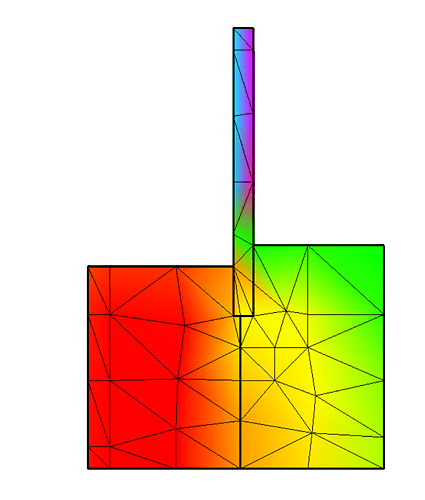 The thin black lines show the generated mesh (via the EdgeVisibilityOn method).
The thick black lines are a separate plot showing the polygon "cells" of my frame. It's not part of the delaunay plot but I'm showing them here just to help make the basic shape of the frame visible.
For the delaunay surface plot, I'm just using all the points in the entire window frame shape and then the "boundary" points from the outside edge all the way around, like so:
# Create source points for the window frame
points = vtk.vtkPoints()
for index, t_node in enumerate(self._construction_model.t_nodes):
    t_node.vtk_id = points.InsertNextPoint(t_node.x, t_node.y, 0.0)

# Add points to polydata
polydata = vtk.vtkPolyData()
polydata.SetPoints(points)

# Create a boundary containing the subset of points
# describing the boundary of the window frame
boundary_poly = vtk.vtkPolygon()
boundary_cell_array = vtk.vtkCellArray()
# The t_node objects in t_boundary are the same as those in t_nodes
# so vtk_id has already been set above and we can use here.
for index, t_node in enumerate(self._construction_model.t_boundary):
    boundary_poly.GetPointIds().InsertNextId(t_node.vtk_id)

boundary_polydata.SetPoints(polydata.GetPoints())
boundary_cell_array.InsertNextCell(boundary_poly)
boundary_polydata.SetPolys(boundary_cell_array)

delaunay = vtk.vtkDelaunay2D()
delaunay.SetInputData(polydata)
delaunay.SetSourceData(boundary_polydata)
delaunay.Update()
delaunay_output = delaunay.GetOutput()

Any thoughts on how to get the colored plot to stay inside the boundary that describes the edges of my cross section?
Still trying to grok basics of VTK so the answer to this might be obvious. Apologies if so.