Problem:
I would like to display 2 (or more) scalar fields in a single poly data mesh, using a single vtkActor. One scalar field would be mapped to certain cells of the poly data mesh, while the other would be mapped to the remaining cells. For each scalar field, I would need a seperate scalar bar.
It would look something like this: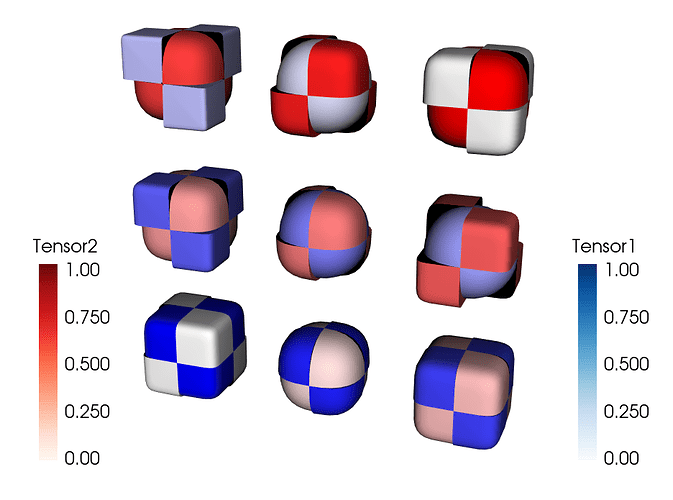 Is this possible? I'm aware that I could use seperate polydata objects (and mappers/actors), but I would like to have a single polyData object with a single actor.
Thanks in advance.