Hi,
I am having a polydata containing multiple regions. I want to extract these regions as individual polydata.
Using "vtkPolyDataConnectivityFilter", I am able to get the total count of extracted regions and able to visualize them as separate regions by setting ColorRegions to 'On'. Is there any way of accessing the polydata for extracted regions by region id or so?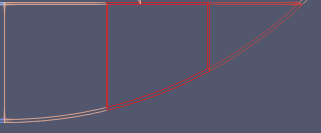 From the attached image, you can find the poly data having three regions(differentiated by colors).
I need to extract these three regions as three different polydata.
Thanks,
Srihitha.