In a vtkRenderWindow using multiple instances of vtkRenderer each in its own viewport, how does one can manage to enable vtkEDLShading in one renderer without whitening the others? Is this behaviour expected or did I maybe misuse/misconfigure some parameters? Any feedback/help on this matter would be greatly appreciated.
As additional material, this Github repository contains a minimum working example that reproduces this behaviour in Python (using PyVista or pure VTK) and in C++. For completion, it's also referenced as a PyVista issue.
What I obtain on my end: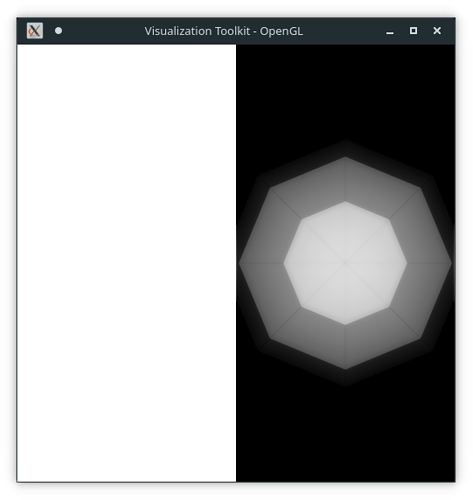 EDIT: Image added for illustrative purpose and fix typos.