Hi,
I used PointInterpolater example ( https://kitware.github.io/vtk-examples/site/Cxx/Meshes/PointInterpolator ) code to visualize difference between 3d scanner point cloud data and nominal CAD data.
Is it possible to get scalar value at a picked coordinate on a surface?
Update:
Here is a picture of my program. I randomly picked a coordinate(R3). Can I get the scalar value? Should I write my own probe function just like in the vtkPointInterpolator?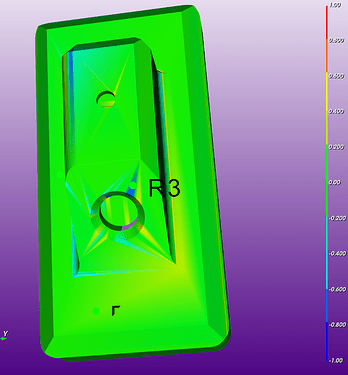 Best regards,
Emre