Hi!
I have vtkPolyData containing contour data for multiple slices created using vtkPolyData::SetPoints() and vtkPolyData::SetLines():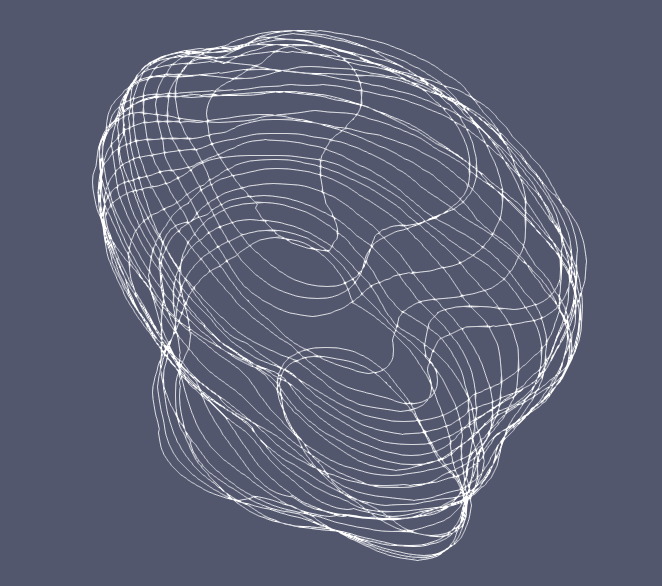 Is there a convenient way to extract a single of these contour lines (possibly without creating a copy of the data) for rendering? Best would be also as vtkPolyData.
If there is not: I know there is vtkPolyData::GetLines() and vtkCellArray::GetCellAtId(). Unfortunately, the latter only gets me vtkIdList *. How would I get vtkCellArray needed for vtkPolyData::SetLines()?
Any help is appreciated!