Hi all,
I need to increase the number of Polydata points. I already used the vtkAdaptiveSubdivisionFilter:
ASF = vtk.vtkAdaptiveSubdivisionFilter()
ASF.SetInputData(part)
ASF.SetMaximumTriangleArea(0.2)
ASF.Update()

but its output has some bad edges and bad normals. I use vtkFeatureEdges to show bad edges.
featureEdges = vtk.vtkFeatureEdges()
featureEdges.SetInputConnection(self.lastEntity.Port)
featureEdges.BoundaryEdgesOn()
featureEdges.FeatureEdgesOff()
featureEdges.ManifoldEdgesOff()
featureEdges.NonManifoldEdgesOff()
featureEdges.Update()

see the picture below.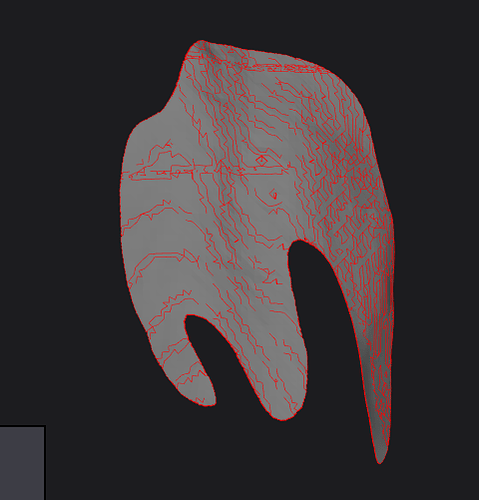 how can I fix it?