I'm trying to volume render an 3d numpy array with vtk python.
I used to render it by getting the stack of images,
but I'm trying to volume render with an 3d numpy array instead of stack of images.
this picture below is my first try and it doesn't look good.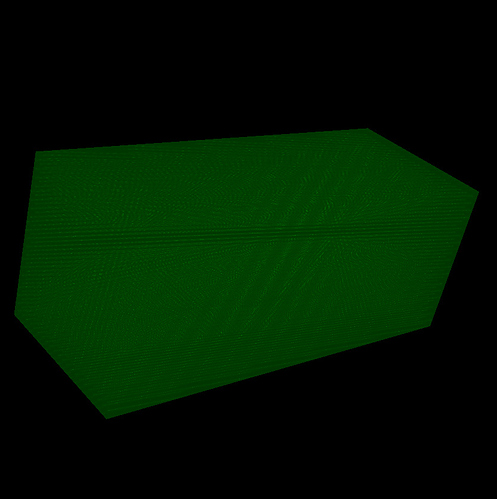 data = box # box is 3d array

imdata = vtk.vtkImageData()

depthArray = numpy_support.numpy_to_vtk(data.ravel(), deep=True, array_type=vtk.VTK_DOUBLE)

imdata.GetPointData().SetScalars(depthArray)

volumeMapper.SetInputData(imdata)

I think these are something that needs to be fixed.
My input is not Image, It's an 3d array.
What should I fix it?