Hi,
My program can render image slice(sagittal, coronal and axial orientation) from DICOM data and the volume base on the DICOM data in a window. But the volume position is not what I want. It's outside of the slice bound range.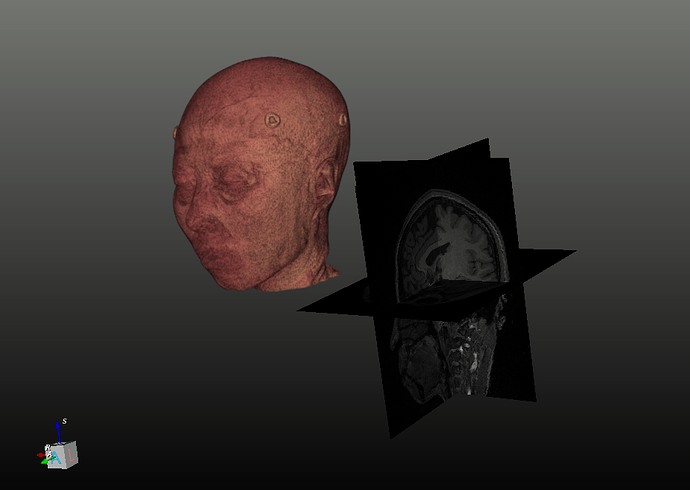 I want to adjust the volume to the correct position like the demo show in the following picture: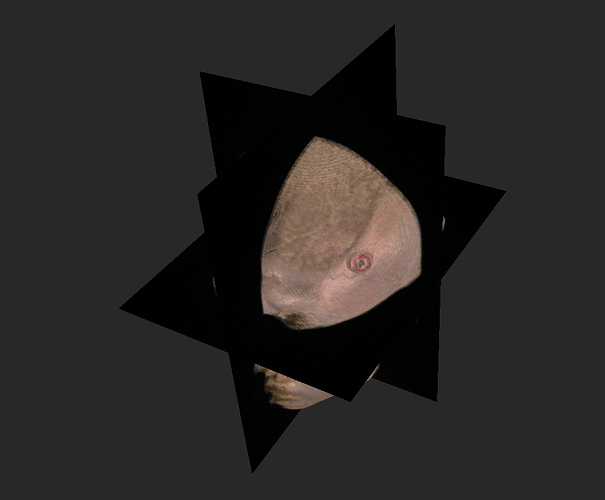 I don't want to adjust the position of the volume manually by setting matrix on UI. I want to my program can do this automatically. I have no idea to realize it. Can some one give me some tips or reference sourc code.
Thanks in advance!