The paraview has ability to get no. of columns in file and then can color each column according to magnitude we specify.
The color range is what we specify in scale. Please see screenshots: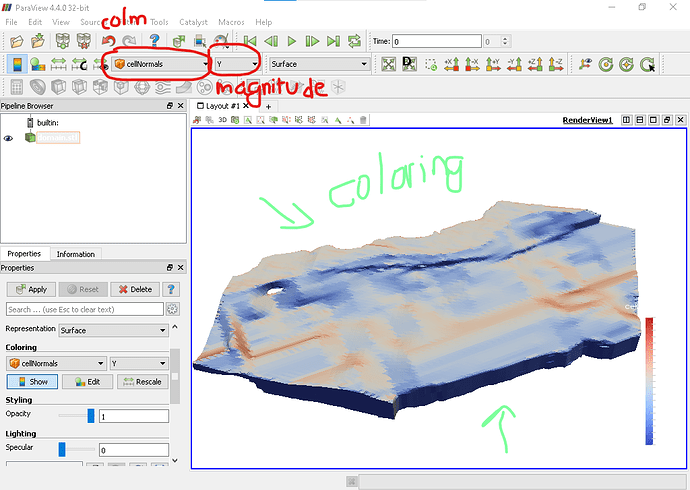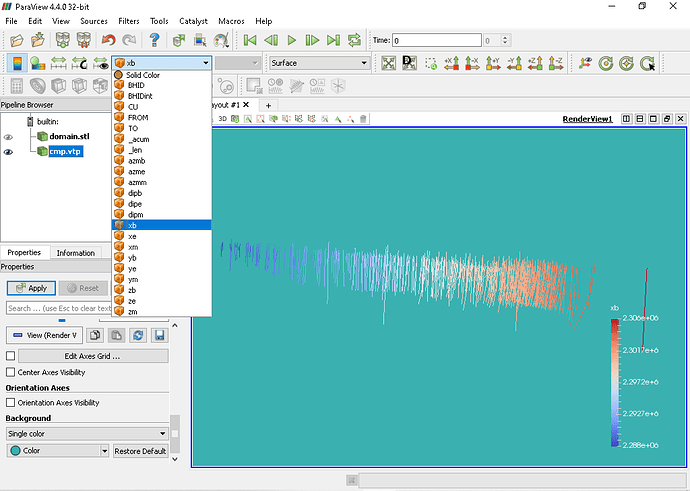 I want to do this C# using activiz.net. But I see all bindings have same api usage. So any code be acceptable. Or even any advice that I can put in my code.
I tried many examples but looking beyond my needs or unworking.Currently my code is simple, just outputing 3d model on GUI.
public static void stl(string filePath, RenderWindowControl renderWindowControl1)
{
    vtkSTLReader reader = vtkSTLReader.New();
    reader.SetFileName(filePath);
    reader.Update();

    vtkPolyDataMapper mapper = vtkPolyDataMapper.New();

    vtkActor actor = vtkActor.New();
    actor.SetMapper(mapper);

    vtkRenderWindow renderWindow = renderWindowControl1.RenderWindow;
    vtkRenderer renderer = renderWindow.GetRenderers().GetFirstRenderer();
    renderer.AddActor(actor);
}

I also upload some sample files:
Domain.stl (3.0 MB)
Drillholes.7z (3.6 MB)
Thanks so much