Dear all
I've got a specific problem, and I wondered how you would solve it.
Let's be given a triangular surface mesh M and a closed poly line L that goes along the edges of M. All points of L coincide with points of M. How can I cut M along L? The result should look something like this: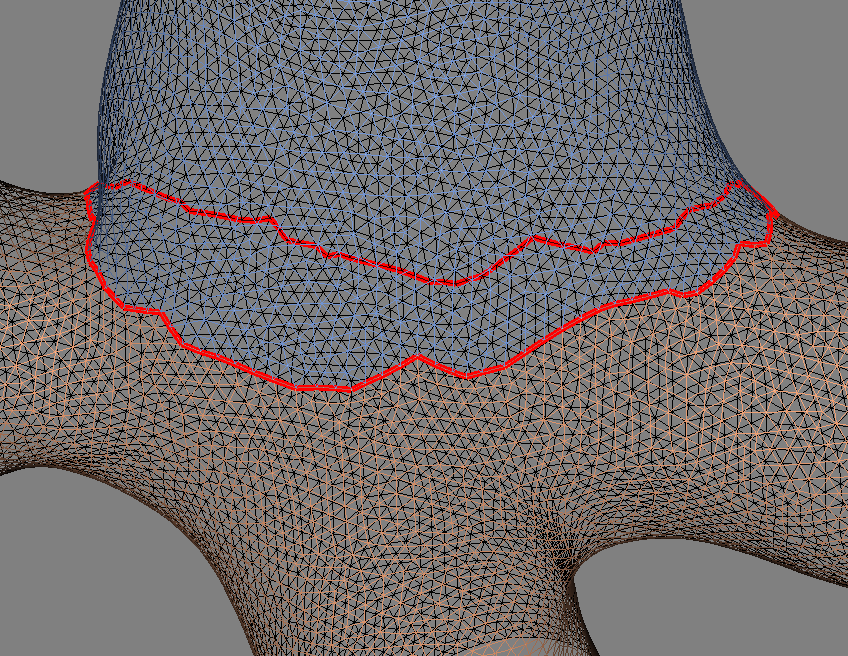 My current approach is based on vtkvmtkPolyDataScissors and vtkConnectivityFilter, but particularly the scissors filter is not very robust, failing in about 60% of the time.
I wonder if there is a simple alternative in vtk. It seems to me like a basic task to cut a surface along a line. But I was not able to figure out a robust way.
Help is much appreciated.
Norman