Hi,
I need to translate my volume in the rendering space, and I need to change the whole underlying data, not just showing the volume at the desired coordinate. My volume data is stored in a vtkImageAlgorithm class (vtkExtractVOI or vtkImageAppend, depending on the situations). Then I use vtkImageChangeInformation to SetOutputOrigin to replace my volume at the desired location. But it turns out to be the same as calling SetPosition at the rendering level, which means that there is no change done to the data, only visualization. Is there any function that does what I want? What is the proper way of doing this?
To illustrate what I want to achieve, consider the following picture: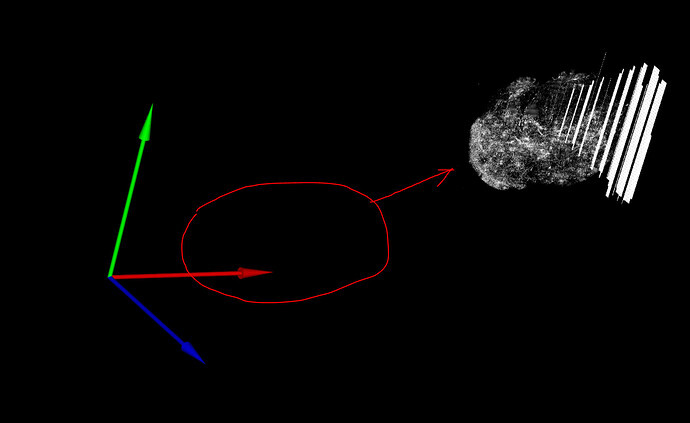 The volume data in this picture still exists in the red oval area. How can I make the data and visualization consistent?
Thanks very much!