Hi there,
I am currently using VTK to process 3D scanning data but require assistance in aligning polydata. The 3D scan data I obtain is randomly oriented and a bit noisy, but it contains fiducial markers, so my first step is to align the scanned and reference fiducials. The initial state is demonstrated below: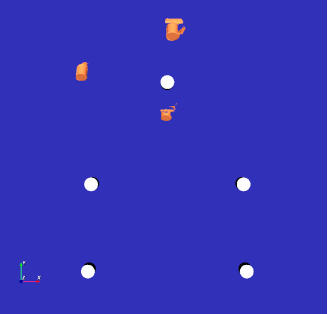 First, I manually select point pairs between the reference and scanned fiducials, then align them with a rigid body landmark transformation - no problems here: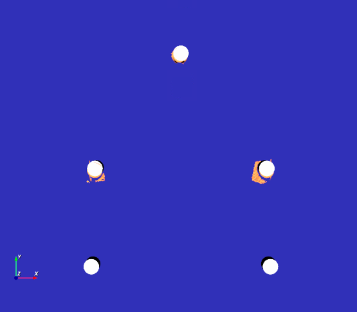 Next, I would like to use vtkIterativeClosestPointTransform() to refine the registration of the closely aligned surface data. Here is my code:
    # setup ICP transform
    icp = vtkIterativeClosestPointTransform()
    icp.SetSource(source)
    icp.SetTarget(target)
    icp.StartByMatchingCentroidsOff()
    icp.GetLandmarkTransform().SetModeToRigidBody()
    icp.Update()
    # Transform the source
    icpTransformFilter = vtkTransformPolyDataFilter()
    icpTransformFilter.SetInputData(source)
    icpTransformFilter.SetTransform(icp)
    icpTransformFilter.Update()

Given that my source and target polydata are closely aligned, and the ICP algorithm matches two surfaces based on the closest surface points, I expected an improvement to my initial approximated alignment. However, I am finding that the transformed result is significantly misaligned: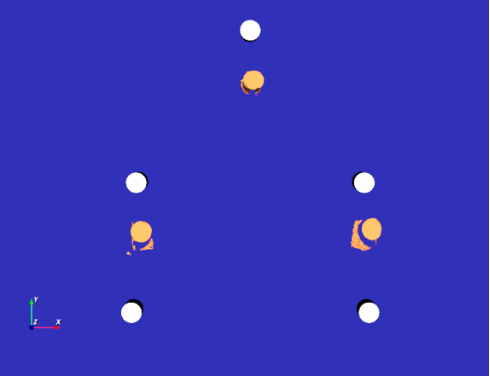 How can I get the ICP transform to only consider the surfaces in the immediate neighbourhood? It appears that the ICP transformation is trying to align the centroids while considering the bottom fiducials at the negative-most y-position. However, the surfaces of those fiducials don't correspond to any data in my scanned polydata. I notice a similar result if a portion of the bottom fiducials are included in the scan, resulting in an alignment that appears to only align the centroids and not the surface information although I have set StartByMatchingCentroidsOff():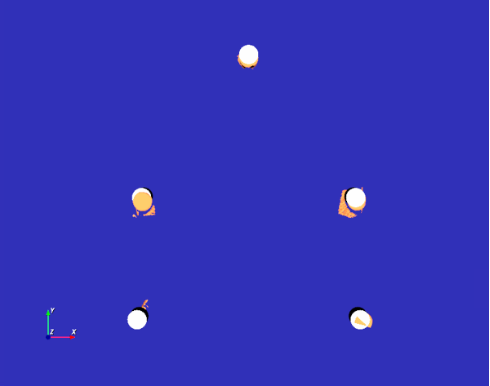 Does anyone have any ideas on how to refine the registration?
Thank you for your assistance!
Matthew