Hi VTK folks:
Currently I'm doing a project to integrate VTK to a Qt program. The part I'm doing now is to display the three orthogonal planes, overlaying on the top with the two cross hair lines. I know there are some existing cross-hair classes in VTK, but I did the simplest try with only two vtkLineWidget2.
The slicer that I used is the vtkImageResliceMapper controled by the corresponding camera. Then the location control slider is used as the trigger to set camera FocalPoint, at the same time change two end points of the vtkLineWidget2.
The issue I observed is that most of the time the two lines are displaying well with image slice, but only at some random locations, the lines are hided behind the slice. I was thinking the reason is probably that the imageslice is coincidentally at the same depth with the lines, so I tried to shift the lines forward for several millimeters, but the lines flip flop can still happen for some datasets, at some locations. I attached two pictures showing this.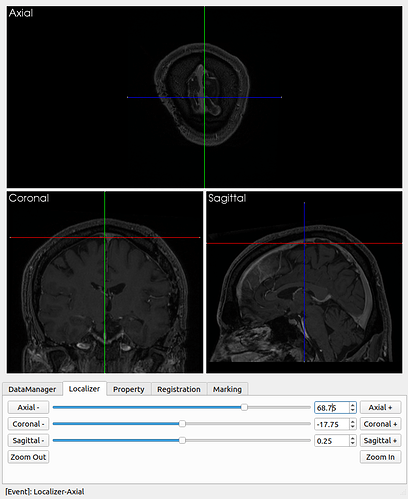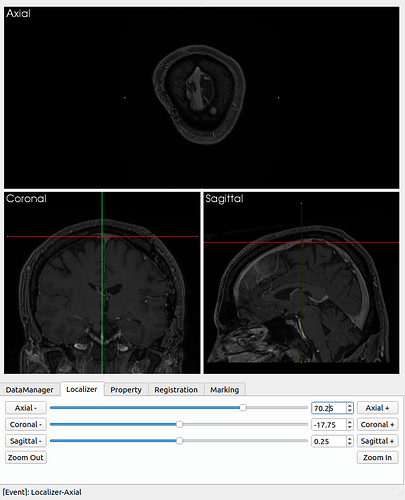 I considered to figure out, like using multiple renderer layers, but I also need to use picker, so have no idea how to deal with this with multiple layers.
Is someone facing the same issue? Could you guys give me some suggestions please?
Thanks!
Best regards,
Wenhai