I have a textured plane with ambient, diffuse, specular and specular power set. There are no lights in the scene.
When I move the camera such that the view is in line with the plane, or away from it, then the plane goes black.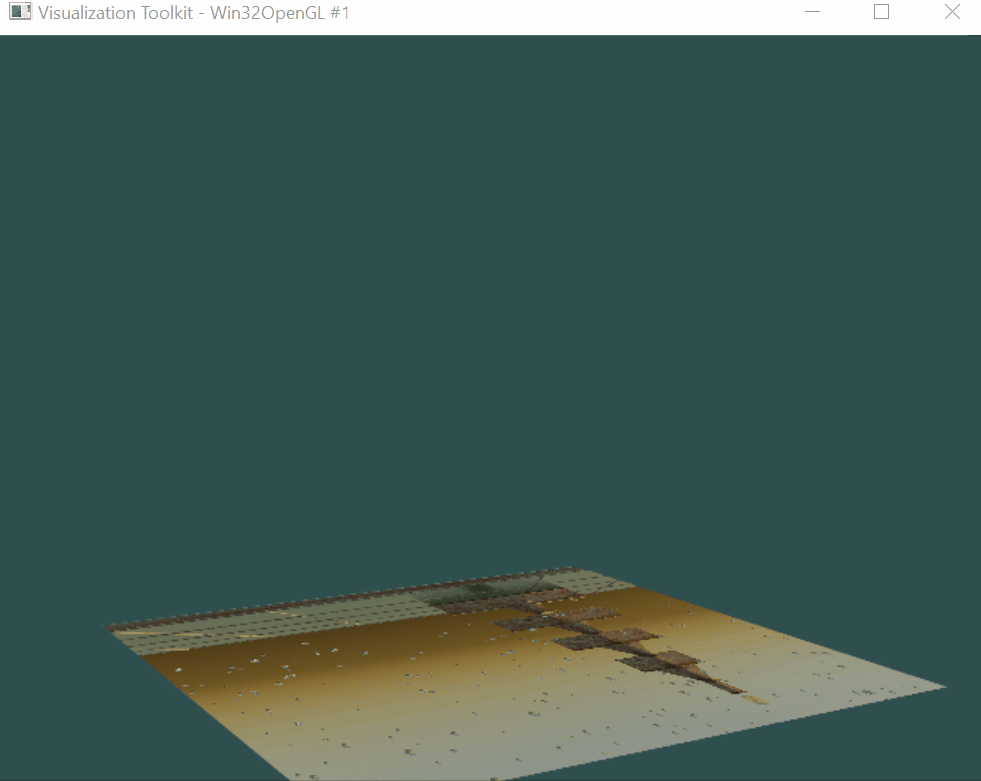 It has nothing to do with the texture. In the reproduction below the same occurs with a plain white plane.
Running vtk 9.0.3 but same behavior in RC of 9.1
Reproduce:

import vtkmodules.vtkInteractionStyle
# noinspection PyUnresolvedReferences
import vtkmodules.vtkRenderingOpenGL2
from vtkmodules.vtkCommonColor import vtkNamedColors
from vtkmodules.vtkCommonTransforms import vtkTransform
from vtkmodules.vtkFiltersCore import vtkTriangleFilter
from vtkmodules.vtkFiltersGeneral import vtkTransformPolyDataFilter
from vtkmodules.vtkFiltersSources import vtkPlaneSource
from vtkmodules.vtkIOImage import vtkImageReader2Factory
from vtkmodules.vtkRenderingCore import (
    vtkActor,
    vtkPolyDataMapper,
    vtkRenderWindow,
    vtkRenderWindowInteractor,
    vtkRenderer,
    vtkTexture,
    vtkLight, vtkCamera,
)


from vtkmodules.vtkInteractionStyle import vtkInteractorStyleTrackballCamera


colors = vtkNamedColors()

# Create a plane source and actor. The vtkPlanesSource generates
# texture coordinates.
#
plane = vtkPlaneSource()
planeMapper = vtkPolyDataMapper()
planeMapper.SetInputConnection(plane.GetOutputPort())

planeActor = vtkActor()
planeActor.SetMapper(planeMapper)

pr = planeActor.GetProperty()
pr.LightingOn()
pars = [0.8, 0.1, 0.0,  0]
pr.SetAmbient(0.8)
pr.SetDiffuse(0.1)
pr.SetSpecular(0)
pr.SetSpecularPower(0)    # default = 1.0 <------ this triggers the behaviour

# Create the RenderWindow, Renderer and Interactor.
renderer = vtkRenderer()
renWin = vtkRenderWindow()
renWin.AddRenderer(renderer)
iren = vtkRenderWindowInteractor()

style = vtkInteractorStyleTrackballCamera()
iren.SetInteractorStyle(style)

iren.SetRenderWindow(renWin)

# Add the actors to the renderer, set the background and size.
renderer.AddActor(planeActor)
renWin.SetSize(640, 480)
renWin.SetWindowName('TexturePlane')

renderer.SetBackground(colors.GetColor3d('DarkSlateGray'))
renderer.ResetCamera()
renderer.ResetCameraClippingRange()

camera = renderer.GetActiveCamera()
camera.SetPosition(1,2,0.4)
camera.SetFocalPoint(0,0,0.4)
camera.SetViewUp(0,0,1)

renWin.Render()
iren.Start()