Hi all!
I have recently noticed that when plate elements are exactly viewed from the side, the elements are no more visible, even if the vtkActor property have EdgeVisibilityOn().
Here is an example of what I say and what I would like to have :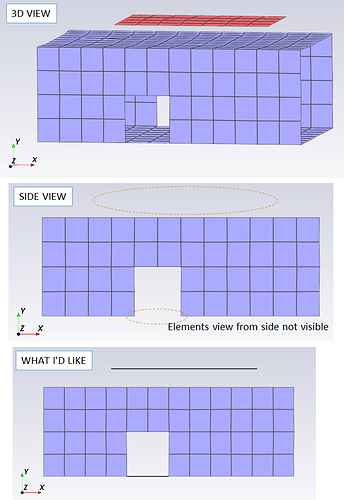 I don't exactly know when the problem appeared but I am sure that it worked in the past. I don't know if it is a change in a vtk version or maybe an update of my display drivers…
So my question is do you know if any parameter can be used to ensure that edges remain visible when viewed exactly by side? Maybe it's an antialiasing parameter?
Thanks in advance! The replies here are always fast and pertinent it's a pleasure ^^