Hello,
First time poster here. Let me know if this isn't the correct section for my issue…
I am on Windows 10 64-bit using Python 3.7 and Anaconda. I've installed vtk v8.2.0 from the conda-forge channel on Anaconda and I'm receiving the following error: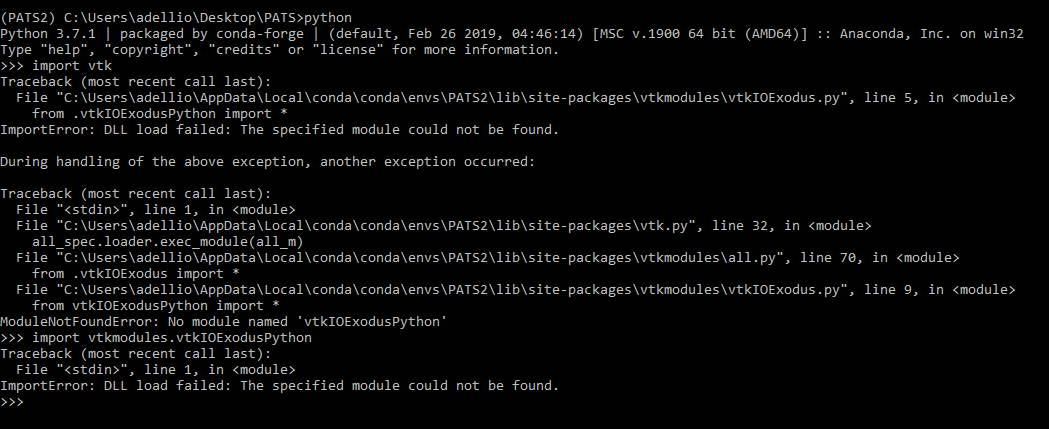 I've had this problem before which I solved somehow but I can't remember how. I've also installed VTK on many different machines and none of them have experienced this problem.
Looking for direction for how to trace this problem, assuming I need to check that the correct DLL is being loaded for vtkIOExodus.
Thanks,
Addison