I'm interested in using vtkLagrangeHexahedrons for my app (a spectral element simulation). I've written a simple example, but the surfaces look funky.
This is a 3rd order hex, and it's labeled with the vertex IDs. I've set them up according to the diagrams from this blog post.
Is there a problem with my point ordering? Or do you expect surfaces to look like this for the Lagrange hexes?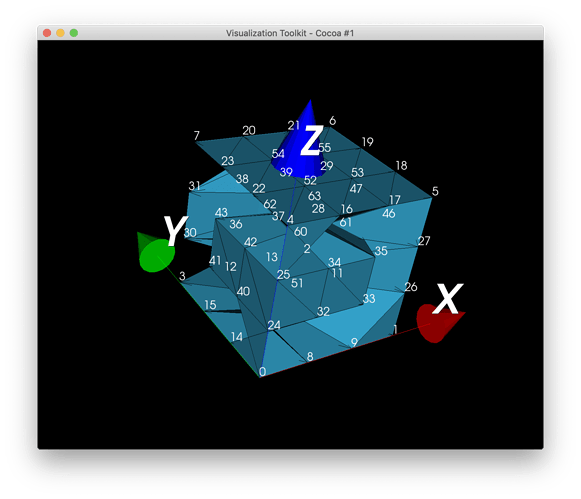 Thanks!