Hi,
I am using Qt 5.15.0 framework and my VTK version is 9.0.
I am new to VTK and I am working on reading the DICOM image application in Qt framework using VTK. The application is showing the DICOM image in a separate window, but I want the DICOM image to be executed in the MainWindow.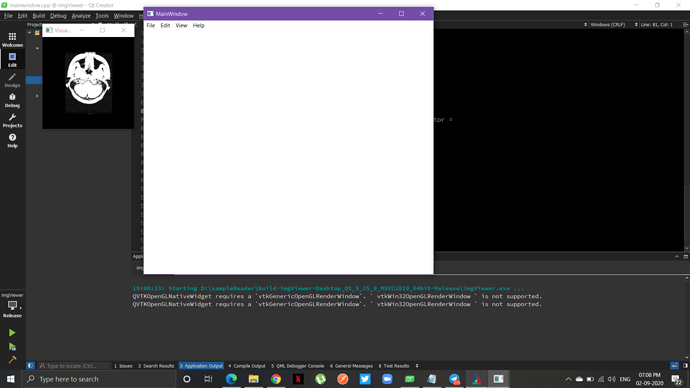 I have attached a screenshot of the error and also I got the following error.
QVTKOpenGLNativeWidget requires a vtkGenericOpenGLRenderWindow. vtkWin32OpenGLRenderWindow is not supported.
How to deal with this?
Thanks in advance.