Hello,
We are visualizing a TIFF stack as a volume in VTK, plus neuron data, as simple polylines.
Current rendering pipeline is using one renderer for everything, and when rendered together, a 'problem' occur in that the opaque volume 'dims' the rendered poly lines. It looks of course 'right', but we have some cases where we would like to render the poly lines together with the volume, as if the volume is not present (no dimming of the polylines).
Below is an example image showing how the colored polylines gets 'dimmed' as they travel into the volume: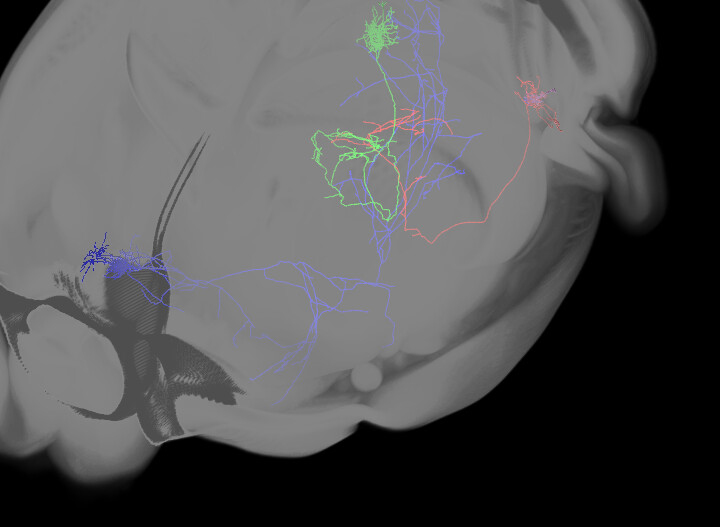 I tried the tips from this post (Surface and volume rendering in the same render) but that don't do it.
I have read "somewhere" (can't find where), that I may have to use two different renderers, one for the volume, and one for the solid wires, and render them into the same renderwindow.
Any ideas on that?