Hello. I have a question.
The first screen capture is Slicer, and the second screen capture is my program.
The original image is Axial.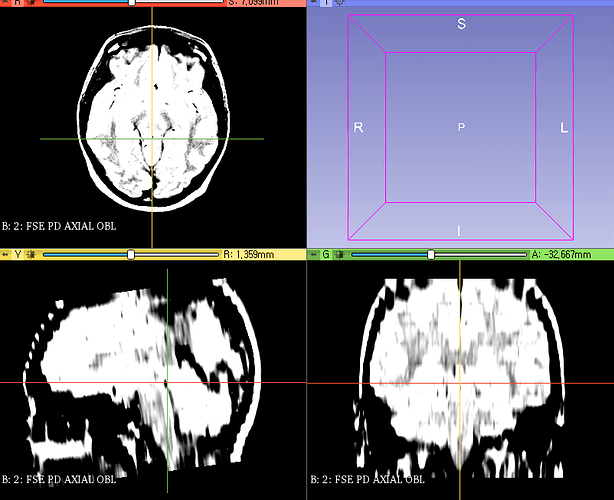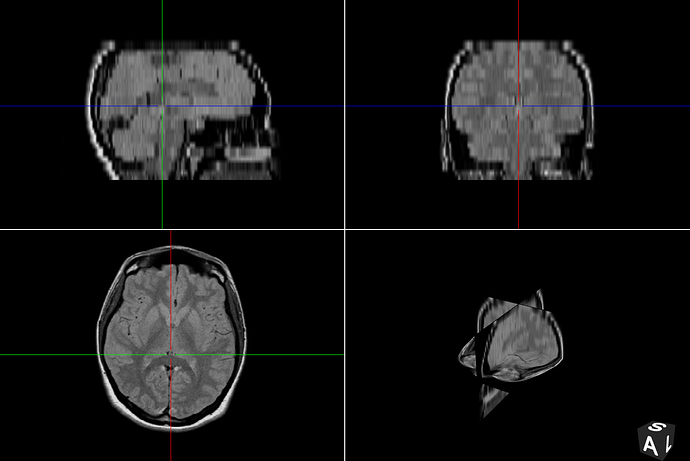 Q1. Why is Sagittal plane looking right instead of left in my program?
Q2. In 3D Slicer, Sagittal is tilted. What data does this relate to?
I used vtkImageFlip to orient it once.
What is missing from my program?
Thank you.