Greetings to all.
I have search around the net and the forum to find a way to smooth the output of vtkMarchingSquares but I am in dead end I think. I have implemented a Dicom Viewer with RTStruct and RTDose support. At the moment I am trying to calculate and display the IsoDose contours. I have used vtkMarchingSquares and I am pretty close to achieve what I was aiming to.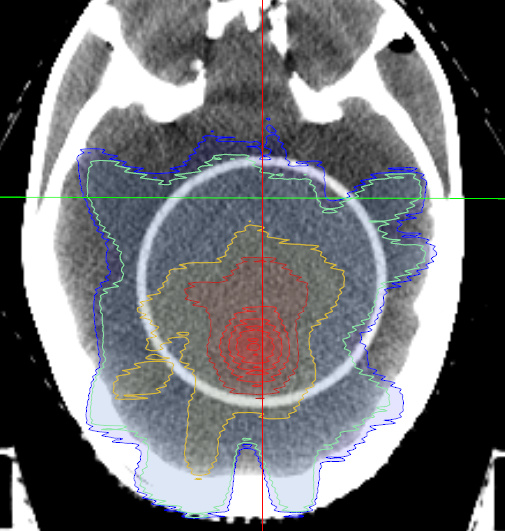 In the above image though it can be seen that the result is kind of a zig zag contour line which was expected to be truth. Though I am not sure how I can smooth the result. I have tried using vtkWindowedSincPolyDataFilter or vtkSmoothPolyDataFilter but doesn't seem to do the trick. Then I thought to find a way to export the vtkCell points from the resulting contours and do the smoothing using custom made code but again was stuck on the process of extracting the points. Have tried to use vtkStripper and GetLines for that.
I am sure that this is something discussed on the past and that the solution could be simple but I am really sorry cause I am quite new to VTK and not sure if I am having a completely wrong approach to my problem.
Thank you in advance.
Kind regards
CDevel