Hi, I use vs2017 to run the demo of dicom mpr(multi-planner reformation) with vtk8.2.0.
The picture of transverse surface and sagittal plane is correct.
But the picture of coronal plane is reverse of left and right.
I have set the camera position and viewup, but it does not work.
Even the demo of VTK-8.2.0\Examples\GUI\Qt\FourPaneViewer is the same problem.
The radiant can show the right picture of coronal plane with the same dicom series files.
I find that move the cross line to 180 degrees ,the coronal plane become to be right. But i donot know how to control the line.
I donot know how to fix it.
Thank you.
the configure of camera is:
double camPos[3][3] = { { 0, 0, 1 }, { 0, 1, 0 }, { 1, 0, 0 } };
double viewUp[3][3] = { { 0, 1, 0 }, { 0, 0, -1 }, { 0, 0, -1 } };
the result of vtk is: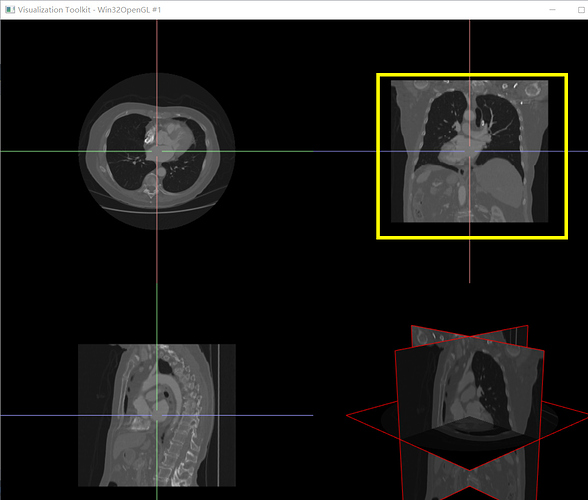 the result of radiant is: