VMTK is really a good tool. I am using VMTK to extract center lines from vessel. And I have two questions:
Currently, it would cost 8s for one calculation. Is there any method to accelerate it? Can we use gpu in VMTK?

I find it failed for VMTK to extract center line from small vessel. Just like the following picture: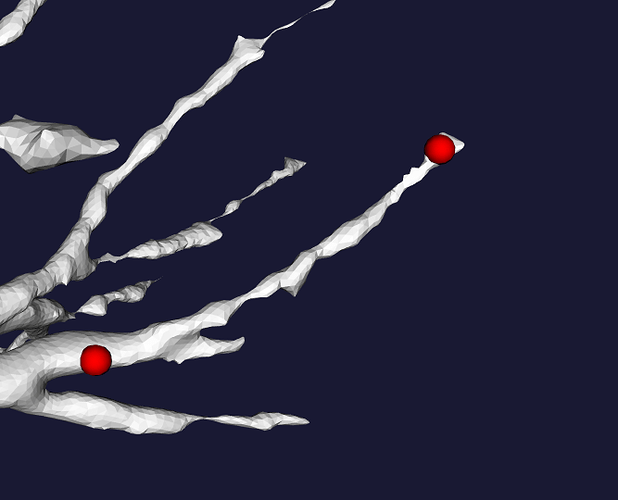 VMTK can not extract center line for the two points (source and target point). Is there any method to extract center line for small vessel?
Thanks for any suggestion!