Hi,
I am unable to get VTK Python autocompletion to work properly using VS Code.
I am using VTK Python 8.2 with VSCode 1.33 on Windows 10 64 bits.
Using import vtk, I get the following result: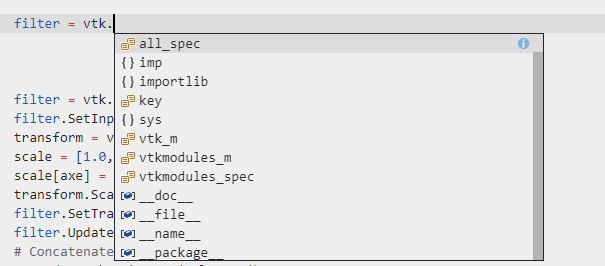 My Python environment is actually a conda environment, with libs like VTK, PyQt or HDF5 installed. The later ones are working with Intellisense.
Code using VTK works perfectly though, only autocompletion features are not.
Any idea?