Dear all,
I am running an example in VTK and it is giving the following error:
vtkImageSliceMapper.cxx:36 WARN| Error: no override found for 'vtkImageSliceMapper'.
1st I compiled in Windows the VTK
2nd I included the directory of the include files
3rd I copied all the dll to the program directory. Also include in compilation all the .lib.
The example is
https://vtk.org/Wiki/VTK/Examples/Cxx/IO/MetaImageReader
The error is in this figure: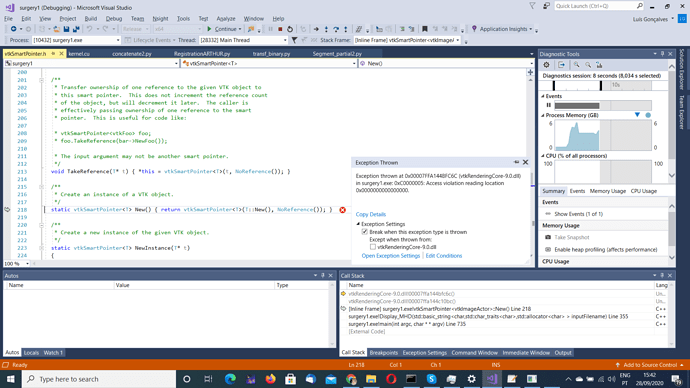 Seems giving error in a "new" but I have plenty of memory (20GBytes total)
Can anyone give an advise?
Thanks,
Luis Gonçalves