Hi. I do not understand why VTK produces aliased images when rendering off screen. I have the following code
#include <vtkCamera.h>
#include <vtkConeSource.h>
#include <vtkNamedColors.h>
#include <vtkNew.h>
#include <vtkRenderWindow.h>
#include <vtkRenderWindowInteractor.h>
#include <vtkRenderer.h>
#include <vtkPolyDataMapper.h>
#include <vtkCamera.h>
#include <vtkOutlineFilter.h>
#include <vtkProperty.h>
#include <vtkPNGWriter.h>
#include <vtkWindowToImageFilter.h>


int main(int, char *[])
{
  //Create a cone
  vtkNew<vtkConeSource> cone;
  cone->SetHeight(300.0);
  cone->SetRadius(120.0);
  cone->SetResolution(10);

  // Create a new outline box for the data using the outline filter. It seems 
  // All filters require SetInputConnection for receiving data.  
  // SetInputConnection connects to the output port(pointer) to the data.
  
  vtkNew<vtkOutlineFilter> outlineFilter;
  outlineFilter->SetInputConnection(cone->GetOutputPort());

  // Set the properties of the outlining box

  vtkNew<vtkProperty> outlineProperty;
  outlineProperty->SetColor(0,0,0);
  outlineProperty->SetLineWidth(0.4);


  //Create mappers 
  vtkNew<vtkPolyDataMapper> coneMapper; 
  coneMapper->SetInputConnection(cone->GetOutputPort());

  vtkNew<vtkPolyDataMapper> outlineMapper;
  outlineMapper->SetInputConnection(outlineFilter->GetOutputPort());

  // Create actors for outline and cone

  vtkNew<vtkActor> outline;
  outline->SetMapper(outlineMapper);
  outline->SetProperty(outlineProperty);

  vtkNew<vtkActor> coneActor; 
  coneActor->SetMapper(coneMapper);

  //Create a renderer and add cone & outline to it.
  
  vtkNew<vtkRenderer> ren1;
  ren1->AddActor(coneActor);
  ren1->AddActor(outline);

  // Set background color of the renderer
  vtkNew<vtkNamedColors> colors;
  ren1->SetBackground(colors->GetColor3d("White").GetData()); 

  // Create a new visualization window and add the renderer to it.
  vtkNew<vtkRenderWindow> renWin;
  renWin->SetLineSmoothing(1);
  renWin->AddRenderer(ren1);
  renWin->SetOffScreenRendering(1);
  renWin->SetSize(600,600);

  // Create a virtual camera
  vtkNew<vtkCamera> orientation;
  orientation->SetFocalPoint(0,0,0);
  orientation->SetPosition(500,500,500);
  ren1->SetActiveCamera(orientation);

  // Make the render window interacting

  //vtkNew<vtkRenderWindowInteractor> renWinInteractor;
  //renWinInteractor->SetRenderWindow(renWin);

  
  //Render and interact
    renWin->Render();
  //  renWinInteractor->Start();

  //-------------------------------------------------------------------------------

  // Create a PNG image writer 

  vtkNew<vtkPNGWriter> pngWriter;

  // Create a filter from window to image

  vtkNew<vtkWindowToImageFilter> window_to_image_filter; 

  // Let the render window go through the filter

  window_to_image_filter->SetInput(renWin);
  window_to_image_filter->SetInputBufferTypeToRGB(); // record from the back buffer with RGB colors
  window_to_image_filter->ReadFrontBufferOff(); // read from back buffer (read about double buffering to understand font and back buffers)
  window_to_image_filter->Update();


  // Write to the file

  pngWriter->SetFileName("cone_aliased.png");
  pngWriter->SetInputConnection(window_to_image_filter->GetOutputPort());
  pngWriter->Write();
  
  return EXIT_SUCCESS;
}

The code above without window interactor creates the following aliased image,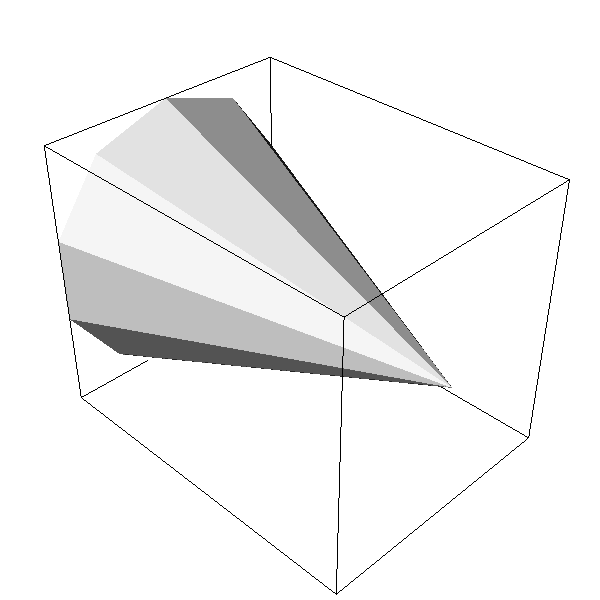 If we turn the interactor on and switch off off-screen rendering, I get the following smooth anti-aliased image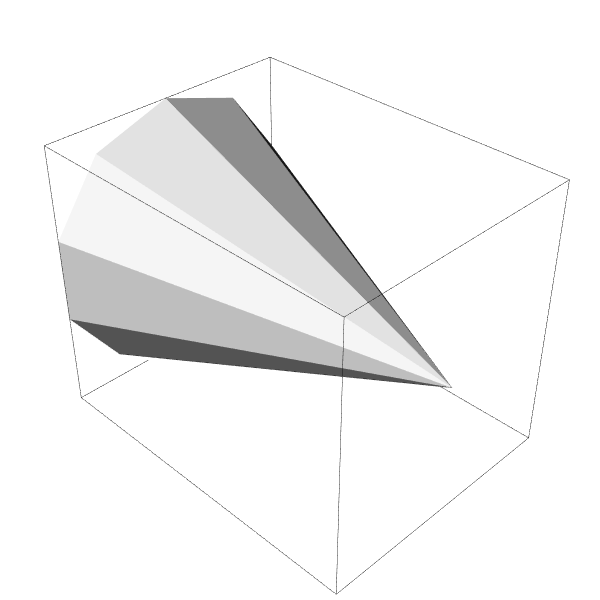 I am wondering why this is happening ? Is this because I am not using OSMESA drivers ? In the VTK user guide, it is mentioned that Multisampling depends on OpenGL implementation. Is there anyway I can get rid of aliasing when rendering off screen (using GPU) ? I tried setting renWin->SetMultiSamples(8) as well, but that did not help.
Thank you and best regards.