Dear VTK users,
I am rendering volume data with vtkGPUVolumeRayCastMapper (and with vtkOpenGLGPUVolumeRayCastMapper)
I hide several parts by using the function SetMaskInput available with these 2 mappers. When I use vtkVolumePicker (or vtkCellPicker), I would expect not to pick masked cells… I would like to pick the cells located behind the masked cells.
However, the picker acts as if no cell was masked (see picture below)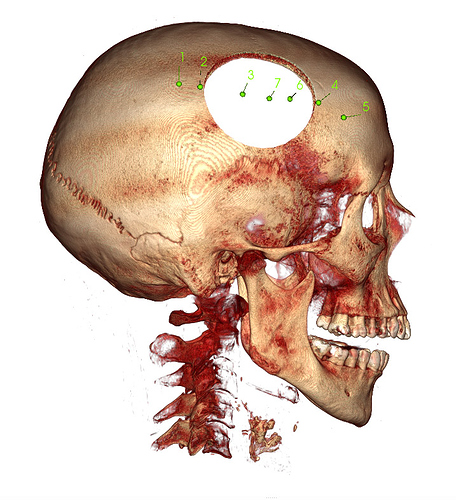 Nevertheless, the picker works as expected when clipping planes are used to hide parts of the volume instead of a Mask.
Do I miss something, is there anything I should activate to be able to avoid picking masked cells ?
Many thanks in advance.
Best wishes,
Renaud.