Hi. I am trying to use vtkBoxWidget2 to clip an unstructured grid. Within my vtkBoxCallback, I initiate the planes variable and then grab the planes from the vtkBoxRepresentation.
However, the planes variable is always empty, and I have no idea why. So when I then do m_actor->GetMapper()->SetClippingPlanes(planes), my actor just disappears because the planes variable is just empty with just zeros.
When debugging, I can clearly see that the vtkBoxRepresentation has the right planes in there.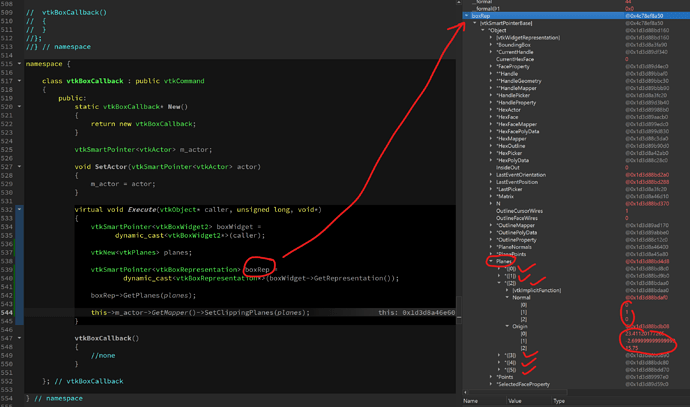 But when grabbing them, the planes variable is empty.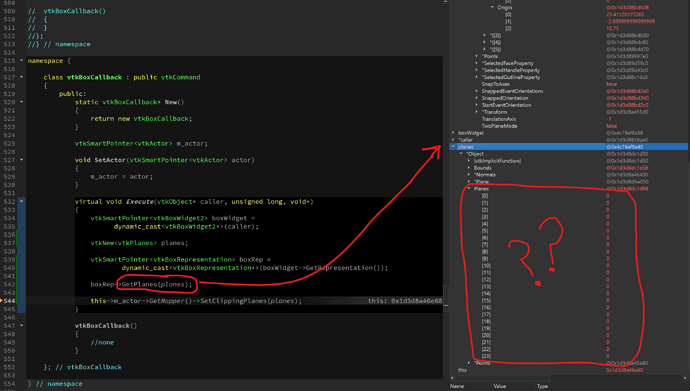 Does anyone know why this is?
Thanks a lot!