Hello, we are trying to extract an oblique cross-section across a 3D image, i.e. a 2D image extracted from the colored volume in image below, oriented as the plane (a vtkPlane) highlighted in white.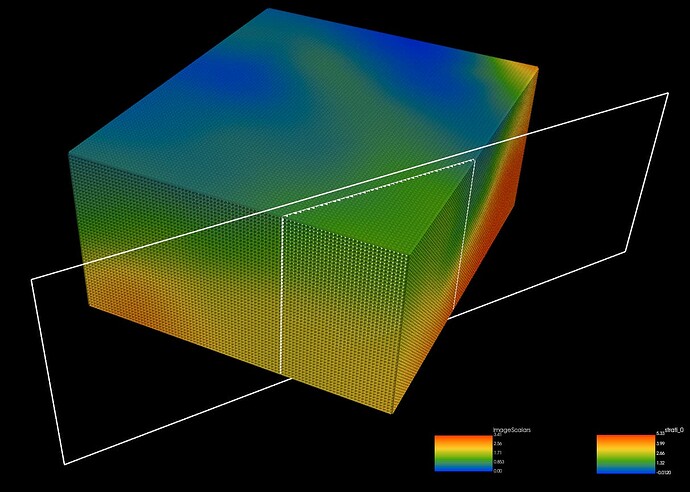 We have tried in several ways with vtkCutter, vtkProbeFilter or vtkImageReslice.
vtkCutter works, but yield a vtkPolyData with non-regular spacing, and for some reason we'd like to get an image with regular spacing.
We have also triedto use a 2D image as the input object for vtkProbeFilter or vtkImageReslice (with the SetInformationInput option), but we are not able to extract any values, and the resulting image is generally filled with zeros…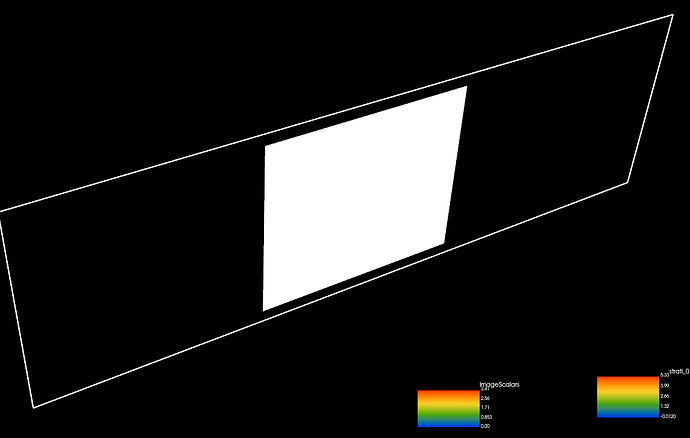 … or with some strange values just at some points.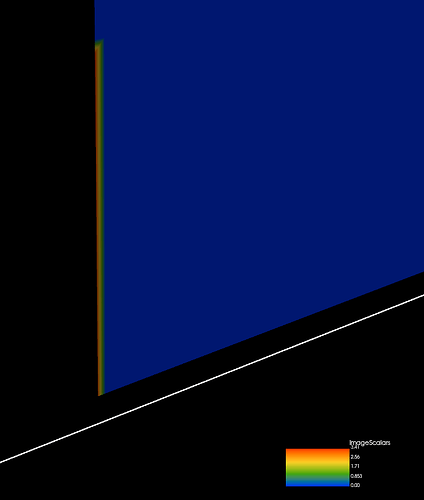 Could you point us to some relevant and working example?
Alternatively to using vtkProbeFilter or vtkImageReslice, we could also consider resampling the vtkPolyData obtained from vtkCutter in order to obtain an image with regular spacing, but we need advice also for this.
Thanks!