Hi,
I have a cylindrical shell inside which a quadrilateral is located as shown in the figure. When I keep my camera on the quad and view direction as shown and render in perspective projection, I am getting a false view to the background (space). Does it have to do with near plane clipping range?
When I probed further, the near plane is set at a distance at 4 and far plane at 4000 . I used the ResetClippingRange function. It seems the far plane clipping range is set based on bounds of the geometry and the near plane is set at 0.001 times the far plane distance. The trouble is the quadrilateral is very close to the cylinder (~1). How should I do the rendering so as not to get a false view to space? The geometry is stored as vtkPolyData and rendering is done through a single actor.
This work is to estimate view factor between objects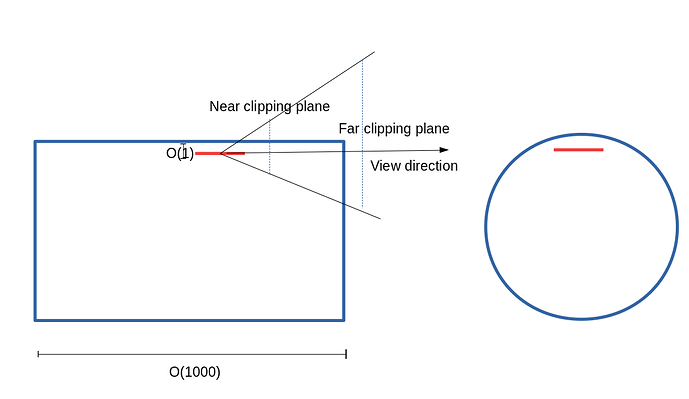 using the Hemicube method with rendering done by VTK.
Regards,
Philip