Hi all!
I have recently encountered a problem when updating my code from VTK 8 to VTK 9 on my python/qt5/vtk app.
The only change in my installation is an update from VTK 8.1.2 to VTK 9.0.0 and this is the strange behavior I observed:
On every mesh I load a part of the edges that should be hidden by elements in front remains visible. Moreover when I select a node (done with an unstructured grid with SetPointSize to 10 and RenderPointsAsSpheresOn) the back edges comes in front of the sphere that is very inelegant and differs from what was done with vtk 8.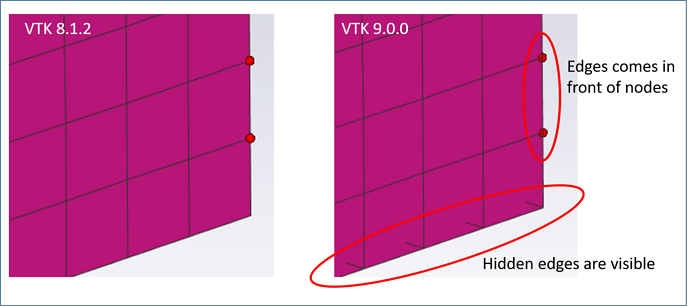 Does anybody encountered this problem before? Is this a bad usage on my side or a bug in vtk 9 ?
Thanks in advance for your replies !